Thunderbird Sport's posts - Hindi uPOST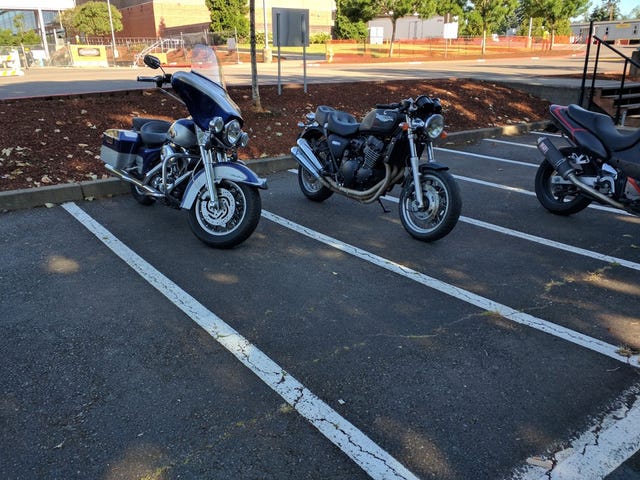 Craigslist Triumph, Week 1 Update
So I've done quite a bit over the past week to get the Craigslist Triumph, fairly sorted out and (hopefully) reliable. As of my last update I had found and corrected an air leak along with some other minor maintenance items.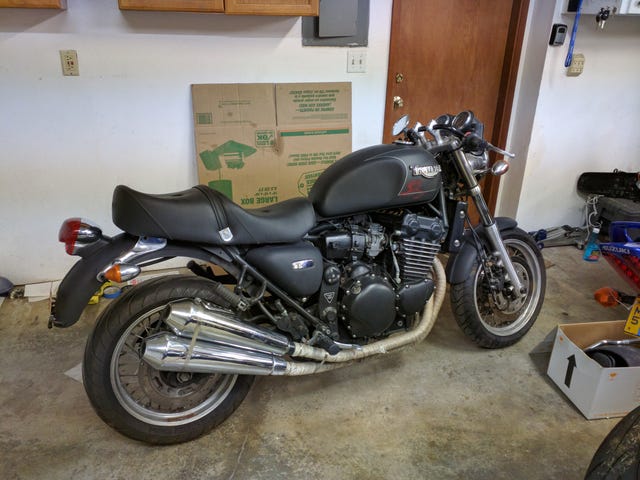 Craigslist Triumph, Day 1 Update
So as many of you know, I picked up a cheap Triumph Thunderbird over the weekend. I didn't really have a chance to dig too deep beyond just putting in some fresh gas and determining that she would run provided choke was full on. In this state it ran pretty OK save for some stumbling and a pretty mean mid throttle lean…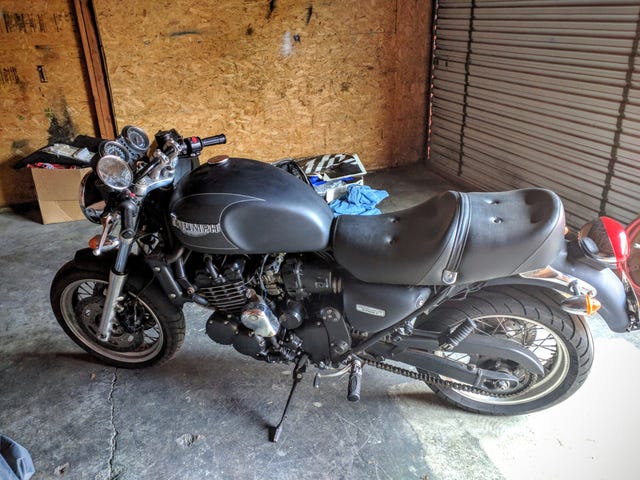 I've bought a Triumph!
Over the weekend one of my standing ifttt recipes picked up a 1999 Triumph Thunderbird Sport for a great price. Now this is kind of weird because I'm not actively looking for cruisers and it came up on a standing search I had in place for Dukes and Tuonos. In any case because I thought the bike looked sweet, price was…