Thubaru's posts - Hindi uPOST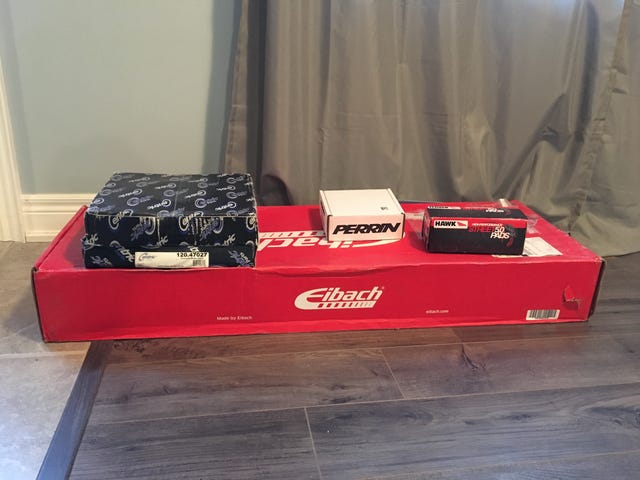 The pile of parts grows larger
While my lack of time to install them stays pretty much the same. If at all possible, I'll install the new front rotors and pads on Friday night before a double header autoX weekend. If I'm feeling ambitious I'll throw the rear swaybar on as well - I had been waiting on my axle back exhaust to arrive and then install…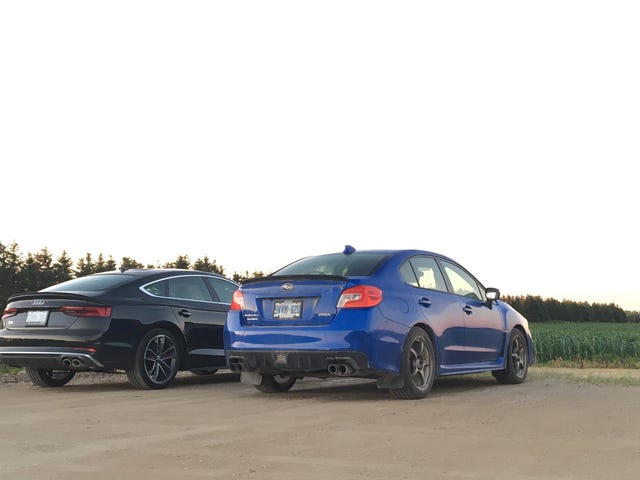 Audi gives out nice loaners
A co-worker has been driving an S5 while his A5 is getting its A/C system replaced.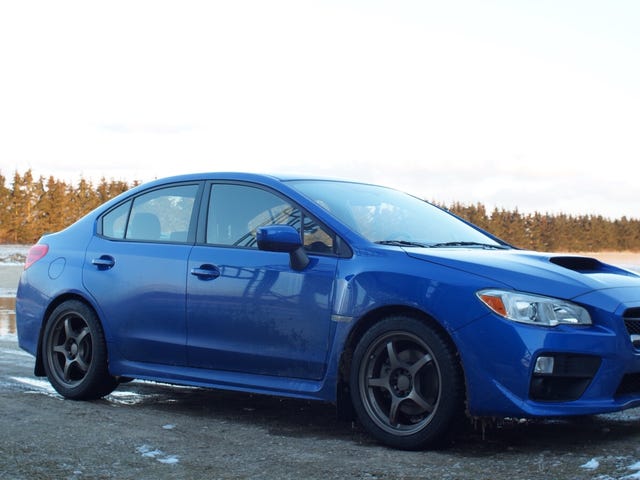 I got tired of waiting
We had a pretty good storm roll through yesterday; a bunch of freezing rain followed by strong winds took down some trees and power lines and was generally quite annoying. Naturally then, today I took off my snow tires and decided winter is now over. Mother Nature, take note.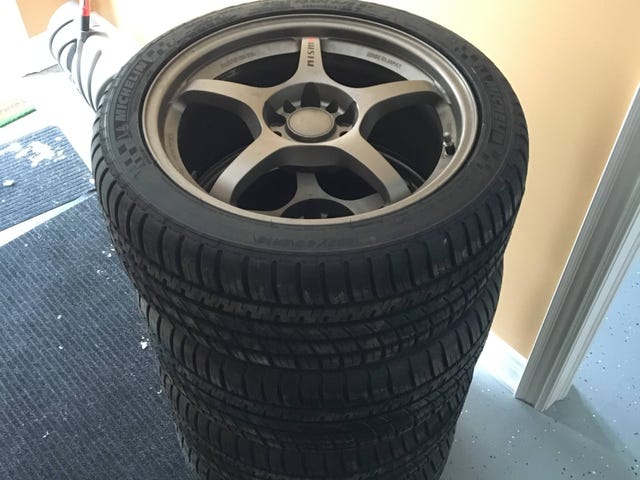 New summer wheels/tires
18 x 8.5 Rays 57F with 255/40R18 Michelin Pilot Sport A/S3s. Yes, those are real Nismo logos. As I understand it, Rays had done a production run of these for a Nismo Altima SE-R that Nissan ultimately did not produce. The wheels got sold off to retailers and these ended up on Kijiji for me to buy. I may keep the…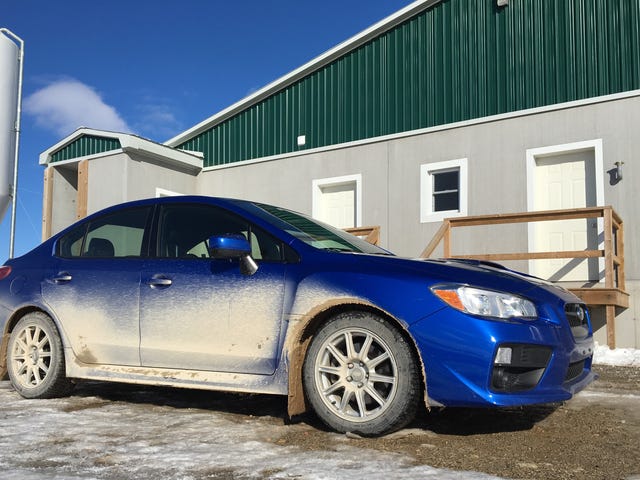 Resistance is futile, apparently
I washed it at local coin-op yesterday. :<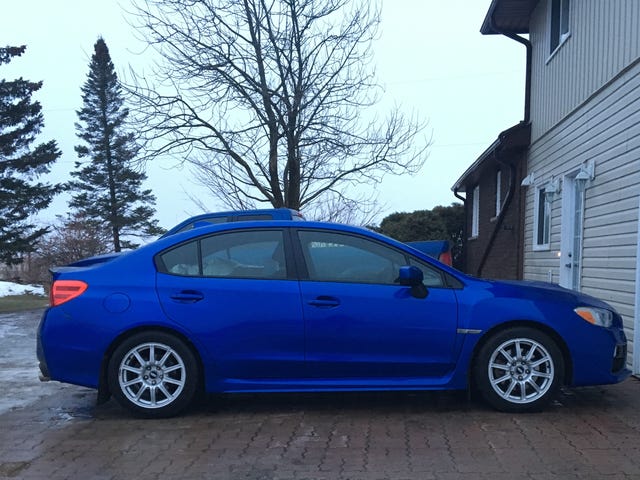 New winter wheel setup
I ditched the terrible stock WRX wheels for a second set of '05-07 STI wheels. Forged BBS goodness.